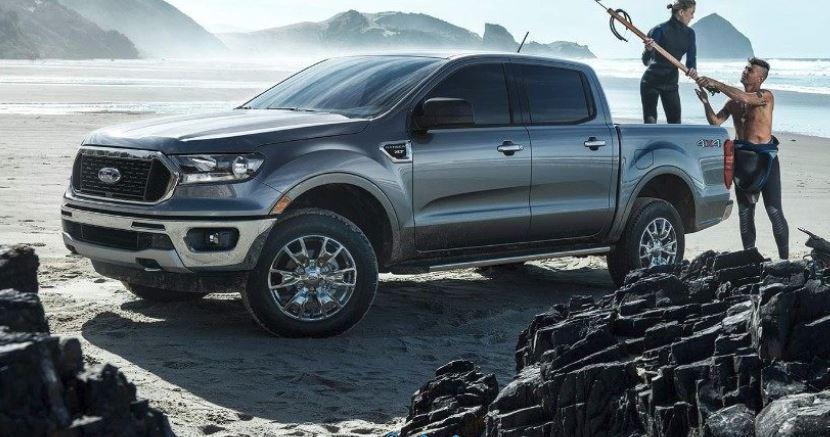 The word is out that the new 2019 Ford Ranger is on its way. Nearly every automotive publication has covered the new truck in detail, making it difficult to get the essential facts. Luckily, we've put together a list of crucial information, so you get everything you need – and nothing you don't.
2019 Ford Ranger
It's been eight years since the Ranger was discontinued in Canada. After a long wait, Ford's midsize pickup is reborn, sporting a list of innovative features. These are the highlights:
Heavy-duty frame
Although the Ranger took nearly a decade-long hiatus in Canada, Ford never stopped selling it abroad. The new North American model is similar to the global truck in many ways, but there's one significant difference: the frame. U.S. and Canadian models get an exclusive reinforced foundation, which serves as a mounting point for the steel front and rear bumpers.
Turbocharged four-cylinder engine, 10-speed automatic transmission
The previous generation Ford Ranger was offered with a range of powertrain options, including three available engines, and two transmissions.
But with the new truck, buyers don't have to make many decisions. The sole engine option is an EcoBoost turbo four-cylinder, and the only transmission is a 10-speed automatic. That's just fine though since both units are incredibly advanced and efficient. What consumers still get to decide is whether they want rear-wheel drive or four-wheel drive, as the Ranger offers both layouts.
FX-4 Off-road package
A lot of trucks brandish off-road decals and badges without having the equipment to back them up. But the FX-4 package on the Ranger is the real deal. The bundle is far more than just flashy graphics. It includes terrain-conquering equipment, such as a locking rear differential, all-terrain tires, off-road shocks, and skid plates front and rear.
Also, aboard the FX4, is a Terrain Management system borrowed from the F-150 Raptor. By altering tractional control, throttle response and transmission shift points, the system provides four driving modes: Normal, Snow, Mud, and Sands.
Lastly, there's the Trail Control system, which is essentially like off-road cruise control. When crawling over rough terrain, the system takes over braking and acceleration to maintain a set speed.
Well-equipped interior
The interior of the Ranger is spacious and well equipped – it quickly makes you forget you're in a pickup. Crew cab models offer five-passenger seating and rear under seat storage. Available equipment includes the SYNC 3 infotainment system – complete with Apple CarPlay, Android Auto and Ford + Alexa personal-assistant functionality – and 4G LTE Wi-Fi.
A possible North American Ranger Raptor
It hasn't been officially announced yet, but chances are, Ford will bring the Ranger Raptor to North America (it's already confirmed for Europe). The race-ready, midsize pickup shares many similarities with its big brother, the F-150 Raptor. Key features include a long-travel suspension, aggressive tires and prominent fender flares. These attributes work together to provide unmatched off-road prowess.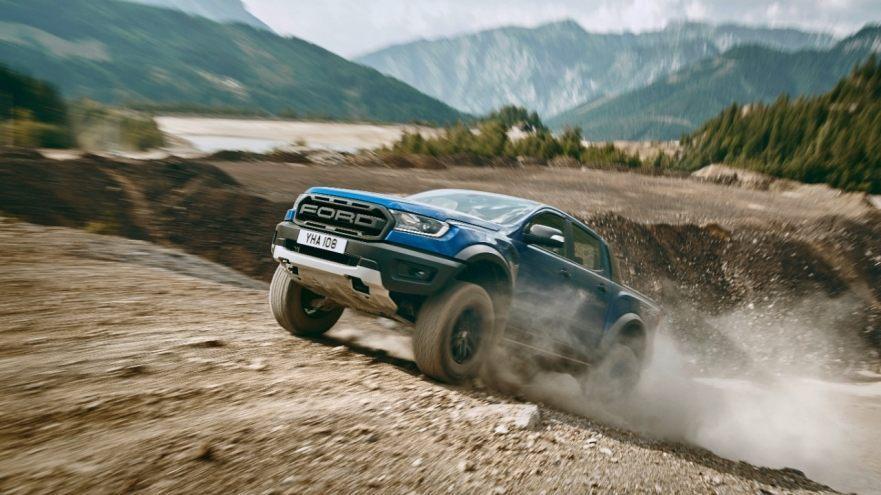 Visit Taylor Ford Sales
The 2019 Ford Ranger is expected to hit dealerships towards the end of this year. When that time comes, Taylor Ford Sales will be ready with a well-stocked inventory. Stop by today to learn when the 2019 Ford Ranger becomes available in our inventory.
Sources: